Uber for Mechanic
Uber for Mechanics aims to provide users a platform where they can easily meet skilled car mechanics conveniently. The platform brings up a lot of features, benefits, and accessibilities to the users. The guide includes full-on details related to Uber for Mechanics.
About Uber for Mechanic App
Uber for mechanic is a Ondemand mechanic booking platform through this platform you can facilitates users who looking for ondemand car mechanics to fix their car related issues and other main objective is to facilitates to several mechanic based on different locations, With this system mechanic will get job request from users and they can go to their locations to fix issues and get paid, By doing this app owners can earn commission from each services.
Uber for Mechanics: Why choose it?
Willing to create your Uber for Mechanics mobile application? Looking for a perfect partner that can help you in the same?
Your customized mechanic business app is just a few clicks away now, opt for the safest and safest Uber for Mechanics to enjoy unlimited success. It is one of the most affordable services available in the marketplace at this moment that aims to provide absolute services within a limited period. Quality, assurance, affordability, and perfection, are the few terms that you can meet in a single place.
If yes, we are here with the leading services for you.
The on-demand somewhere have served to be one of the most common reasons behind the rising competition. It is becoming difficult to beat and live that higher level of competition in the marketplace. The best thing one can do for enabling a smooth landing over the market is to get an absolute website where you can showcase your skills, facilities provided, tools included, and much more.
But is that so easy to go on? Surely not for everyone. To fulfill all of our needs successfully we do need to have assistance that can take care of all of our needs and preferences and give us the solution that we want to have on. Uber for Mechanics is a wonderful solution for all those who are currently looking for car repair services at this moment. It does take a lot of effort and hard work to get a reliable source for car repairing service but that does not seem to be possible especially when we are at a far distance place.
Uber for Mechanics aims to provide users a platform where they can easily meet skilled car mechanics conveniently. The platform brings up a lot of features, benefits, and accessibilities to the users. The guide includes full-on details related to Uber for Mechanics.
Features of Uber for Mechanic mobile app solution
Uber for Mechanics is a wonderful platform that serves as a  great solution for all the people who are looking for car repair assistance. It is a fully loaded platform that helps you in meeting up with the best car mechanics in your locality. You can easily meet up your preferred services here and can even make payments to enable transparent services. The main features this wonderful platform offers to the users are:
App development has been our primary focus since our establishment. That's why we are pioneers in the app development space. We build clone apps, Android apps, and cross-platform mobile apps to fulfill your business needs. Our team consists of highly skilled ios experts who are always ready to deliver top-notch work by following the latest trends in the app development field.
Appoks is a one-stop-shop for your app development needs.
We develop apps that help businesses expand, interact, connect with customers, and build a loyal customer base. Our ios apps are developed by experts who are experienced in
Prototyping
Designing iPhone UI/UX
Writing iOS code
Testing iOS application
iPhone apps product managing
launching iOS apps on the Apple app store.
Build An App For Any mobile Device
We provide iOS development services for all the Apple devices such as iPad, watch, and apple tv. With all the iOS app development, hire android app developer
we provide exceptional technical support for your business's smooth workflow.
What are the benefits of Uber for mechanic?
Benefits of app development
For businesses wanting to move with the times and keep in touch with the digital revolution, it's incredible how helpful iPhone app development can be. iPhone app development not only brings in new business but also helps with the customer satisfaction of an already existing business.
It is efficient because it allows businesses to reach new customers, and with the amount of competition in the world iPhone apps are a focal point for businesses to stay ahead of the game. The iPhone community belongs to users who are well-versed with technology and advancement. Targeting the filtered audience will build a strong brand image in return it will generate more revenue. 
This platform brings up a lot of benefits for the users such as:
The platform is quite efficient in bringing up a lot of transparency in the payment system.
It is amazing working as a platform where the service providers and the consumers both can efficiently meet.
One doesn't need to pay out any hidden charges on the services they acquire
It keeps on providing different job facilities to the skilled mechanics
It helps people in meeting up the car repair services at their preferable locations within no time.
It ensures easy and efficient payment settlement options for the users.
The platform is safe and secure to use.
The interface of this platform is smooth and easy to go and everyone can handle it conveniently.

Payment Support
The platform comes up with an admin dashboard that offers users a secure platform for enjoying seamless car repair services. The platform provides payment support to the users and that makes things quite convenient.
One just needs to pay the prescribed charges for enjoying certain services only. No hidden charges are included in the scenario nor one can pay less amount for the services acquired. The platform efficiently brings up transparency among the users and the service providers and that brings a level of reliability to the people.

Mechanic Verification
All of the mechanics being included in the segment are being hired after going through a proper verification process. Whether it is about their skills or it is about their identity or history, everything has been cross-checked so that we could provide our users a safe platform where they can enjoy unlimited services without any hassle.
We have one of the secured software out in this digital space. By developing apps we will provide advanced security to your digitized business. Hence customers will be ready to join your app community without any hesitation.

Languages
Languages seem to be a great barrier whenever it is all about accessing any services. Uber for Mechanics provides users the freedom of opting for their preferable languages anytime.
Keeping this in mind, businesses have a large group of organized customers already looking for services or products to buy. By developing mechanic in different languages apps for these customized Audiences your business will be in the top 10% and this will help you to grow in an upward direction.

Current Tasks
The Uber for Mechanics app includes the updated status of the ongoing tasks.
If you have opted for the services at this platform you can easily keep an eye on what is included in the packages, what's actually going on, and how much time it will further take to accomplish the services completely.

Update Skills
It is not only a great platform for car owners, but Uber for Mechanics is a great platform for emerging car mechanics as well. One can easily update their skills here without paying any extra charges for that.
Uber for Mechanics provides users the details over the optimized routes so that they could efficiently reach out to the preferred locations in the minimum period.

Job Alert
Uber for Mechanics provides a great platform for all those skilled mechanics who are eager to work with it. It keeps on sending job alerts regularly to the registered users so that they could easily apply for the car repairing service required at the preferred location.
Mechanic can see their pending job in app itself they dont need to rely on garrage owners.
How much does it cost to build Uber for mechanic?
Developing a platform like Uber for Mechanics is a bit of a complex process. The development phase involves different segments where one needs to take care of the different factors that can affect the ongoing services at any time. Moreover, developers also have to take care of the different tools as well that can help them in making it secure.
Not all such platforms included costs the same. The actual costing for the final project depends upon the preferences, and requirements of the owners. Moreover, the involvement of different filters and different tools inside also adds some additional bucks to the final cost. If you are also planning to develop such services for yourself, you can contact the developers available and can discuss the projected costs with them.
At Appoks Infolab you can hire our developers at a very affordable cost like just 10$/hr.We offer iPhone app development for a wide range of services to suit a diverse clientele. You will be assigned with a project manager and translator person without any language barrier. Our team helps to ensure that the result meets your business goals, no matter how big or small they are. With our project managers on hand to support you every step of the way, we take things from conception through development and implementation.
Is it worth it to go for Uber for Mechanics?
Absolutely yes. Uber for mechanics is a wonderful platform that offers users the freedom of developing a customized platform for their mechanics business. Developing websites on this platform is safe, secure, convenient, and easy to go. 
Can I add my existing mechanics business to Uber for Mechanics?
Yes, connecting your existing mechanics business is qinuite an easy go. It is a huge and versatile platform that can be effortlessly used for developing and expanding your business dimensions.
Can I get a personalized image on the platform, if yes, how?
Yes, one can easily use the personalized image on this platform. Uber for mechanics offers users the freedom of setting up their logo, name, theme, and color on it effortlessly. One can easily improve your business appearance by adding a dedicated image resembling your business. Adding more to it, you can add up content in multiple languages, currency conversions, and additional supportive features for making your business quite convenient. 
How much time does it usually take to develop an Uber for Mechanics platform?
Uber for Mechanics is a simple and easy way to create a fully functional website in just a few days. One can easily create a website on this platform within 5-6 working days and if you want some customization it will take a few days more.
We make apps that works!
By creating a mobile apps, companies will be able to alleviate some of the stress that comes with running a business through a number of different functions.
Let's Develop an End-to-End on-demand solution for your business.
How Appok Infolabs can help you in Uber for Mechanic?
Apppoks Infolabs is one of the finest app developing companies available in the marketplace that can provide users with customized applications and platforms to work on. Seeking assistance from such a reputed brand is amazing and brings up a lot of credibility, reliability, and trustworthiness in your final project. 
Spooks Infolabs includes a team of professionals who go through the demands and preferences of the customers thoroughly and then try to include different features and tools in the project so that they could meet up the preferable goals efficiently. It is one of the most affordable services available in the marketplace at this moment that aims to provide absolute services within a limited period. Quality, assurance, affordability, and perfection, are the few terms that you can meet in a single place.
A credible and competent IT partner an help you in pushing the market growth further through an android app while cutting the overhead of IT management tasks from your managerial team. Developing mobile apps might be overwhelming and tedious in most cases if it cannot be done in the right way.
But following proper steps and strategies can help you understand and develop one based on your business requirements. If you need mobile apps like Uber, you can visit us because we are industry experts and have years of experience in this field. Running your business smoothly and increasing sales require a mobile app for your business. Otherwise, a mobile app will help you withstand the competitive market in the future when the traditional system might not work.
24/7 Award Winning Support
We at Appok Infolabs proud ourself as a known for top after sales support in mobile app development, Appok Infolabs hold long history of industry acknowledgment and a demonstrated history of giving a prevalent possession experience.
30 Day Money Back Guarantee
We want you to be satisfied, so all eligible mobile developent cost can be refunded within 30 days after deducting all taxes. If you are not satisfied with the product, then let us know within 30 calendar days of purchase, and we will give you refund.
Latest News
New customizable tabs put you back in control so that you can see what's new at a glance and decide which emails you want to read and when.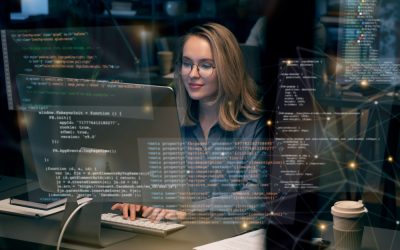 What is PHP (Hypertext Preprocessor) in Web Development PHP (Hypertext Preprocessor) is a widely used server-side scripting language that plays a pivotal role in web development. Originally created by Rasmus Lerdorf in 1994, PHP has evolved into one of the most...
Contact Us
Because we know that even the best technology is only as good as the people behind it. That's why we offer expert, 24/7 phone support, plus a lot more.
Address
Office 6, C-22, Noida sector 2, Pin Code: 201301