Airport Car Booking app
Build your personalized Airport Car Booking App with Appoks Infolabs Consistent output has made Appoks complete 700+ app development projects. We believe in ideating and designing a solution to develop a robust application to meet your industry needs.
About Airport Car Booking app
Parking a car at the airport is a bit risky and costly. Opting for the paid services may lead you towards heavy expenditures whereas if you opt for the non-paid services, it is keeping your vehicle at risk. The best thing one can do for enabling hassle-free access to and from the airport is to book a car service there. 
But do you think that is quite easy to do?
Surely not. 
If you are willing to resolve the problem of millions of people out there, the Airport Car Booking App is a perfect solution you can come along with. Technology has remained no side untouched. Whether it is about food or it is about education, whether it is about billing or it is about accessing a service, everything can be now easily accessed just with the help of a single click. The only thing you need to have in hand is a secure, safe, and easy to go related app for the same.
The integration of the Airport Car Booking App has eased up the things for millions of travelers out there. They can now easily pre-book the car using the related app and can reach their preferred location within no time. The guide includes full-on features, benefits, and other data related to this application. If you are eager to know much about it, just stay connected with us till the end.
Features of Airport Cart  Booking App
An airport car booking app is a perfect way to reach out to your favorite location without any hassle. It is a powerful and customizable shuttle booking software that helps you in scaling your online mobility business effectively. In case you are willing to develop an airport car booking application at this moment, make sure to add the following features in it to enable hassle-free services for both passengers and drivers. 
Before going further, one thing that we would like to make clear here is that building an airport car booking app is quite a challenging and exciting task. The application is usually built up in two different formats. And the same is being done to help both passengers and drivers. 
Passenger App
The passenger app is a custom app that includes downloads related to the booking for an airport car or ride. The customers have to go through the signup process here using their smartphone and to use the car booking online. Right from geo-location to live airport car booking status, in-app chat to driver information, ride-sharing button to digital payment, more different factors help customers in staying updated with the different aspects of the booking.
Driver App
The driver app is being designed to help the airport car booking company's drivers accept or reject the booking requests as per their availability. The major features in this app are driver profile updated, riding history, earnings history, driver rating, and much more. 
In addition to all these parts, the app includes the admin panel as well that helps the website owners to keep a watch on their ongoing business. The admin section helps the administrators of the app to get a clear view of their ongoing business operations, canceled riders, total business earnings, driver earnings, and much more. 
The main features that an airport car booking app should need to have are:
Geolocation
This feature helps the passengers and admin to keep track of the current location of the car. The facility helps the users to opt and identify the pickup and destination location. The platform is being designed in such a way that whenever a passenger opens up the cab for making bookings, his/her current location is automatically detected and is being considered the default one.
Set drop location
The drop location is one of the most important features of any airport car booking app that helps users in setting up their final location. It helps the drivers in getting a clear idea about the distance from picking to the drop location.
Selection of vehicle type
Priorities during traveling may change from person to person. Not every person out there requires luxury. Not each of them prefer sitting in ordinary taxis or cars. For enabling convenient and hassle-free rides, it is always advised for people to select the vehicle type before hiring the airport car at your service. 
Confirm or cancel the ride
Confirm and cancel rides are the features from the driver's side. Whenever a request is being made through the airport car booking app the drivers available in the nearest location are being informed through the related notification. They can easily opt for the confirm or cancel ride option as per their availability. In case, if the driver already has accepted the ride and needs to cancel it for some reason, he/she is free to do so using this exclusive feature. Once the ride is canceled by the driver, an immediate notification is sent to the customers. 
Live status tracking
This is a GPS-enabled feature of the airport car booking app that helps the users in keeping track of the status of the driver through Live GPS. Users can track the status of their journey and can share it with their friends or family members as well if required. 
In-app driver's chat, call 
These exclusive features help the driver and the passengers to keep in contact with each other while booking an airport car. This feature makes it easier for the driver to keep informed about the arrival of the passenger.
Multiple payment channels
The airport car booking app is configured with multiple payment channels to avail hassle-free services. Users here can effortlessly opt for their desired payment option without any hassle.
What are the benefits of airport car booking app development?
Benefits of airport car booking app development
The airport car booking app does come up with a wide range of benefits to the users. It is a wonderful platform whose integration has made it convenient for travelers to reach out at their favorable location without waiting too long at the airport. An airport is a place where it takes a long time to wait for a cab. The airport car booking app not only makes the rides hassle-free but also keeps you safe from the last-minute rush. Here are the different benefits of using such applications.

Convenient and accessible
The airport car booking apps are designed to be quite convenient and accessible to users. It keeps you safe from standing there in long queues for pre-booking the airport taxis online.

Simple and easy to use
The platform is designed to be simple and easy to go and enable hassle-free access over your favorable taxis. Whether you are going to land early in the morning or it's late-night you have landed at your location, an airport car booking app can help you in getting a cab within a few minutes.

Professional and experienced drivers
The majority of the drivers available at the airport car booking app are quite professional and experienced and help people in stacking their luggage and then taking you to your desired location hassle-free.

Crystal clear transactions
The airport car booking app is supposed to be quite transparent in terms of payments. No waiting time, no bargaining for the price. The charges being imposed through this app are fair and don't include any hidden charges in it. Once your ride has been accomplished, you have to pay out the exact charges to your driver only.

Safe
The airport car booking services are safe to use. The professionals being included here are well aware of the landmarks, road shortcuts, and other things of that particular city and hence help you in navigating through the traffic effectively.

Comfortable
The airport car booking app ensures users have comfortable rides. One only needs to wait too long in a long queue for finding a ride to reach their destination. You can now easily book a cab in advance to enable hassle-free services.
How much does it cost to build airport car booking app?
The development of the airport car booking app depends upon different factors. More will be the number of features being included in the application higher will be the development pricing of the airport car booking app. Moreover, the preferences of owners of these apps, the number of professionals included in the final project, and the overall time it is going to take for completion are some of the other major factors that contribute to the final pricing of the airport car booking app. 
Many factors contribute to the cost of creating an app. Some of these include UI design, features and functionality, specific audience demographic, and Overall app Structure. The whole team will be in the development process of the iPhone app, as iOS developers will need to rely on other experts to complete this project because no single individual has all the tools required to carry out this extensive process so versatilely.
At Appoks Infolab you can hire our developers at a very affordable cost like just 10$/hr.We offer iPhone app development for a wide range of services to suit a diverse clientele. You will be assigned with a project manager and translator person without any language barrier. Our team helps to ensure that the result meets your business goals, no matter how big or small they are. With our project managers on hand to support you every step of the way, we take things from conception through development and implementation.
With Appok Infolabs you can hire our developers at very affordable cost like just 10$/hr, Not only this you will get a project manager and translator person free of cost, Here you can simply explain your project requirement on voice call in that we listen very carefully and develop a strategy according to your business requirement, We also learn from trending apps in markets and put our all efforts to make valuable products for you.
We make apps that works!
By creating a mobile apps, companies will be able to alleviate some of the stress that comes with running a business through a number of different functions.
Let's Develop an End-to-End on-demand solution for your business.
How Appok Infolabs can help you in airport car booking app development?
Appoks Infolabs is a perfect solution to get the best applications in hand. The pricing set by the Appoks is quite affordable. The platform includes a team of professionals who try to work in a collaborative way to provide users with the desired results only. Each of the applications being developed at Appoks Infolabs is quality assured and aims to grab the attention of more traffic towards it.
So, guys! Now build up your own personalized airport car booking app effortlessly. The platform provides users a way to enjoy hassle-free application development in just a few clicks. Just keep your preferences over there, and try to build up an app that can help both drivers and travelers meet their goals effectively.
Are the facilities provided by the airport car booking app accessible through every airport?
Absolutely yes. The airport car booking app covers the majority of airports all across the nation.
How does it cost to make car booking app?
App development depends on app features, as many features you want will affect on delivery time and cost, So if you have an Idea Please get in touch with us our support person will help you to pick the shortest and most affordable way to launch your app.
How i can apply airport rates ?
Our system has multiple options in which you can set base price and per hour price which makes your app top on the list. Not only this even you can activate the surge feature from the Admin panel to charge extra during busy hours.
Can i share my live location to my friends?
Yes with our solution your user can share location during the ride. even they can see their live exact location on their mobile phone.
24/7 Award Winning Support
We at Appok Infolabs proud ourself as a known for top after sales support in mobile app development, Appok Infolabs hold long history of industry acknowledgment and a demonstrated history of giving a prevalent possession experience.
30 Day Money Back Guarantee
We want you to be satisfied, so all eligible mobile developent cost can be refunded within 30 days after deducting all taxes. If you are not satisfied with the product, then let us know within 30 calendar days of purchase, and we will give you refund.
Latest News
New customizable tabs put you back in control so that you can see what's new at a glance and decide which emails you want to read and when.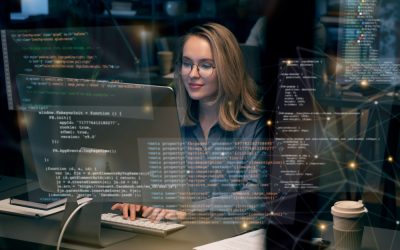 What is PHP (Hypertext Preprocessor) in Web Development PHP (Hypertext Preprocessor) is a widely used server-side scripting language that plays a pivotal role in web development. Originally created by Rasmus Lerdorf in 1994, PHP has evolved into one of the most...
Contact Us
Because we know that even the best technology is only as good as the people behind it. That's why we offer expert, 24/7 phone support, plus a lot more.
Address
Office 6, C-22, Noida sector 2, Pin Code: 201301