Home Service Booking App Development
Develop Home Service Booking App from a global-class mobile application development company. We Built applications that
are user-friendly, efficient, and scalable. Developed more than
700+ Projects with years of experience, Consulted end-to-end
solutions for companies, and always lead with Exceptional output.
About Home Service Booking App
Have you ever wondered that there should be an App that fulfils our Urgent needs within minutes? Do you need someone trustworthy to call over your home? Your Home services are too ill that you need a Skilled Serviceman? Now customers can get home preferred services to book from the app, and the serviceman will clear all the queries and solve the problem.
A B2B and B2C business model combined in one application. The Home Service Booking App finds service providers in your area that are ready to work. Book appointments with just a few clicks. Each service provider is categorized by type of service, so you can quickly find what you're looking for. The Home Services Booking App is the best app for finding service providers that are skilled and trustworthy. It is simple, easy to use, and gives you a quick way to find people who can complete a determined job.
Appoks is a one-stop-shop for Home Service Booking App Development
A Single Home service booking app solution for new startups that resolve many households problems.
Home service booking app development is a big thing these days. Our App developers at Appoks Infolabs build the infrastructure of on-demand booking systems to make them more accessible and affordable to the customers. In addition to this, the Dynamic home service app development is also a big trend that is going to benefit businesses and users a lot. Due to the fast-moving world and the advancements in technology, people are looking for a comfortable and a little faster way to solve their home-related problems. Here comes the Home Service Booking App where users can find services like plumbing, Vehicle repair, Gardening, and much more.
A Custom Package With its Proven Features
The Package consists of an end-to-end solution for customers, Service Providers, and Business Administration. The App is developed differently for this categorization as they have a separate working mechanism.
The App Works in a Combination of 3 Apps
User App

Admin App

Service Provider App
These three apps are designed and developed in bringing the Home Service Booking Package for straightforward and top-notch app workflow. We as an App development company command the whole process of development with experts, creative designers, and Product Managers for on-fleek output.
Custom On-Demand Home Service Booking App
Home Service Booking App is one of the best apps out in the market developed to help the customers with its unique features and custom on-demand solutions. Businesses can customize some of the app features according to their requirements. Our main aim is to develop the mobile app in respect of Real-time and proper research.
We as an app development company listen to all the requirements of the Clients in the app development phase and provide utmost support for the customized on-demand application.
 Feature of home service booking app includes,
The home service booking app comes with an end number of features to provide convenience to customers, Service providers, and Enterprises. Developing a Home Service Booking App From Appoks includes the features
Registration
A Login / Registration Feature is in the app. The User signup or login is available for users to fill in their details regarding identification and user verification.
Dashboard
After the login, users are directed to their dashboards. The Dashboard consists of all the lists of Services and service providers available at the current time.
List of Services
The Service provider can list the services determined by the Admin. The service provider needs to fill in all the details regarding the service he/she put forth. Users can browse all the services in the Dashboard and proceed with the needed one.
Browse All Services
After successful registration Customers can browse different services and professionals from the app. Here all service will be displayed and user can select any one service based on their requirement,
Subcategories
After selecting the main category the app will display subcategories that will have specific details about the subcategory,
Customers can easily select subcategories based on their actual requirement if anyhow they unable to find their relevant service they can select other option in which they can send their requirement in written format.
Book or Schedule
Users can select the needed service from the app and choose the category to which the service belongs. After selecting the service users can book the service and send the photo or defined video of the problem to the service provider.
In-App Payments
Users can pay via the multiple payment modes integrated into the app. The in-app payment is a secured source of Payments for customers. Payments are easy to manage through the Admin system. The payments are processed via Admin Panel and transferred to the service provider's bank account with a 20% Charge on completed services following the taxes.
Find the Nearest service provider
After the order was confirmed by users, the Admin sent a request to the nearest serviceman for a quick and cost-effective response. The nearest service provider receives the request and all details of the user's problem.
Book or Schedule Services Customers can book the services within minutes. and they will get the nearest service provider which saves time and cost of the user with this help user will get automatically served by nearby service providers For future purposes, customers can schedule the required service or service provider.
Tracking
Live Tracking of Service providers can be possible with this feature. Customers can find out the location, arrival time, and overall journey.
Rating and Reviews
A customer needed to provide a rating of the service experienced and serviceman behaviour for the same.
The Service Provider App includes,
Registration
User registration or login panel is integrated for account maintenance and security.
Professionals Approval
The Service provider has to clear all the essential stages put forth by the Admin panel for Genuine verification of individuals.
Location Preferences
The service provider or Professional can set the location limit for working conditions. One can set the radius of operating in a locality.
Accept or Reject
The request of the user is either accepted or rejected by the nearest service provider. The service provider has the right to take decisions as per the availability and locality limits. If acceptance is done by the service then the provider will move towards the given location, If Rejected then the admin sends the request to other service providers. Professionals have an exceptional feature of setting their availability or working hours by simply using the toggle feature.
Live Tracking
Users can view and track the service provider with the help of the Live tracking feature initiated in the app after the confirmation of order. The users can also keep track of milestones achieved in the working process.
Requests
Booking requests can be accepted or rejected by professionals without any questions.
Payments
Payments are in-built and easy to managed by the system itself. Service providers find the payments integration a true source of management.
Ratings and Reviews
The ratings and reviews given by the customers are all visible to the service provider apps. This feature helps them to improve or experience appreciation.
The Admin Panel Includes,
Management Of Service Provider
The Admin has total control over the Service Providers profile. The administrator can Add, Edit, or remove the profile of the service provider at the request of the Customer.
Management of Services
Provided Services of professionals can be viewed by Admin through the panel. They can watch the steps of the professionals towards workflow.
Management of Payment
The payments are collected via Admin Panel and delivered to the service provider on a decided period.
Email Notification
In recent studies, An average user spends 5.6 hours reading emails throughout the week and days. Email Notification is an additional feature that is an effective and robust source of connecting with all the individuals on the platforms. The Admin sends the emails regarding the orders, shipping, invoices, offers, referrals, payment, and withdrawals to users and service providers.
Notifications
According to research in 2021, Push notification campaign opening rates increases by 50%, the click rate by 7 times, and retention rates by 93%. It is quite a brilliant number for businesses to understand the growth. The Push Notifications feature emerges in the home service booking app. Now the enterprises can send consistent push notifications without any user churn from the application. The Notifications are sent consistently to the service provider regarding the requests and discounts.
Reports and Analytics
Reports and analytics of the business are a crucial part. It Improves the business performance through actionable insights and uses customer feedback to drive forward.
Dispute Management
The Service provider has to update regarding the working milestone… How much work is completed? How much is Pending? The users share their responses regarding the professionals working conditions and update to Admin Panel. If the work is completed without any nuisance the service provider is free to find another client, but if it's incomplete then the dispute is filed against the service provider.
Ratings and Reviews
The users have to rate the service provided by the professional and the on-time completion of work. Users need to define the experience with the professionals and inform the Admin for Actions or improvements.
A Membership Feature
Users can purchase a monthly membership of the Home service booking app and get exciting and special offers related to services, consistent booking, and free delivery charges on the platform. The membership feature allows the businesses to earn the extra sum of revenues by providing quick and cost-effective service.
Let make's your business app
By creating a mobile app, companies will be able to alleviate some of the stress that comes with running a business through a number of different functions.
Let's Develop an End-to-End on-demand solution for your business.
What are the benefits of Home Service Booking App?
What are the Benefits of Developing a Home Service Booking App from Appoks?
There are a lot of benefits to having a mobile booking app for home services. It's convenient, fast, and cost-effective. Mobile apps allow customers to access your business anywhere, so it is important for business owners to develop one. A home service booking app manages customers, service providers, and payments with simple and easy-to-use interfaces. It is essential to have an app that is easy to navigate, allows people to book services at their time, and helps the customers.
For businesses wanting to move with the times and keep in touch with the digital revolution, it's incredible how helpful iPhone app development can be. iPhone app development not only brings in new business but also helps with the customer satisfaction of an already existing business.
It is efficient because it allows businesses to reach new customers, and with the amount of competition in the world iPhone apps are a focal point for businesses to stay ahead of the game. The iPhone community belongs to users who are well-versed with technology and advancement. Targeting the filtered audience will build a strong brand image in return it will generate more revenue. 
Many companies are building their mobile apps to grow their business and open up market access than ever before. Looking at the times, the digital age empowers users to quickly embrace new technologies as businesses discover them and seek new ways to offer their services. If you do not have a mobile app for your business, you should first know the benefits of having a mobile app. You are missing out on a great opportunity to attract potential buyers, no matter how far away they may be without a mobile app.
The importance of business mobile app development is evident today, as more and more users want to do things around. Businesses, on the other hand, change the way they operate. They understand the benefits of mobile business applications and provide an easy way for end-users to quickly access company information and at the same time stay connected to their favorite product and stay up to date.

Handy User-Interface
The user interface of the app is very easy to use. It's well designed, easy to navigate, and very responsive. Users can navigate easily throughout the app and book services without any problems. In order to grow your business, we advise that you put the user experience at the first in building strategy.
A positive and intuitive experience will attract serious customers and encourage them to spend more time and money because what they are getting is a product or service that's is reliable and easy to use.

Advanced Security
As an app development company, we believe in developing a solution that is most secure in terms of user information and payments.
After the customers book a service, the provider can track the status of the booking by toggling the booking tab, also he can accept or decline the booking.
App is nicely designed and developed using flutter, open-source mobile application development SDK created by Google for building natively compiled applications (Android and iOS) from a single codebase.

On-Demand Customization
We Listen and provide the latest trends to our clients. Our on-demand home service app is exclusively built for your business.
It's a product specifically designed for your brand with personalized features, integrations, booking systems, and technical requirements so that you can have everything you and your users need at the tap of a button.
App is nicely designed and developed using flutter, open-source mobile application development SDK created by Google for building natively compiled applications (Android and iOS) from a single codebase.
24/7 Award Winning Support
We at Appok Infolabs proud ourself as a known for top after sales support in mobile app development, Appok Infolabs hold long history of industry acknowledgment and a demonstrated history of giving a prevalent possession experience.
30 Day Money Back Guarantee
We want you to be satisfied, so all eligible mobile developent cost can be refunded within 30 days after deducting all taxes. If you are not satisfied with the product, then let us know within 30 calendar days of purchase, and we will give you refund.
How much does it cost to Develop a Home Service Booking App?
The cost of having an app made for your business can vary depending on the features you'd like to have in it. A lot of factors go into the cost of making an on-demand app. The design, features, audience,  Custom refinements, urgency, overall structure, and many other factors. A whole team will be involved in the development process of this home service booking platform as it's very important to have a team whose members are versatile and collaborative in app development.
To know the exact cost of a home service booking app catering to your needs require one-to-one interaction and a discovery call for understanding your requirement and passing the quotation for the same. Let,s have a discovery call for-demand  App development
Many elements contribute to the cost of making an app. Some of these include UI layout, functions and capability, precise target audience demographic, and Overall app Structure. The whole crew might be within the development manner of the iPhone app, as iOS developers will need to depend on other professionals to complete this project because no unmarried person has all the gear required to perform this massive system so versatilely.
At Appoks Infolab you can hire our builders at a very affordable cost like simply 10$/hr.We offer iPhone app development for a extensive range of offerings to in shape a diverse consumers. You can be assigned with a project supervisor and translator character without any language barrier. Our crew enables to make certain that the result meets your commercial enterprise desires, no matter how big or small they're. With our project managers accessible to support you every step of the way, we take things from thought thru development and implementation.
With Appok Infolabs you can lease our builders at very less costly price like just 10$/hr, Not only this you'll get a undertaking manager and translator person freed from price, Here you could virtually provide an explanation for your challenge requirement on voice name in that we pay attention very cautiously and broaden a approach in step with your commercial enterprise requirement, We additionally learn from trending apps in markets and positioned our all efforts to make precious products for you.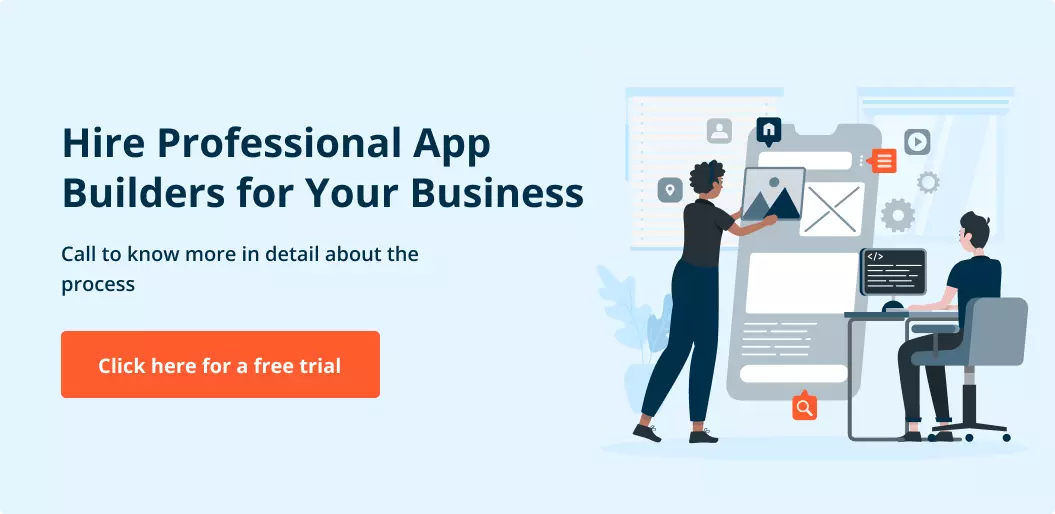 How Appoks Infolabs Helps in Crafted Solution
We Believe that Mobile Apps are the key to a successful business. Businesses these days are not only limited to physical products, but also software and mobile apps. We help in making your business stand out of the crowd and reach a wider audience.
Creating a mobile app is no more a big deal. With the help of Appoks Infolabs, you can have your mobile app developed to reach your business audience. We have served more than 700+ clients with custom and ready-made solutions. These mobile apps have the potential to make your business go global with correct research and development.
Our team is always there for you to rely on when you're not sure what would be most beneficial for your product. We are equipped with a dedicated team of app developers and feasibility specialists to make your app a reality that is market-ready, convenient, and above all else – profitable!
We Believe that Mobile Apps are the key to a successful business. Businesses these days are not only limited to physical products, but also software and mobile apps. We help in making your business stand out of the crowd and reach a wider audience.
Creating a mobile app is no more a big deal. With the help of Appoks Infolabs, you can have your mobile app developed to reach your business audience. We have served more than 700+ clients with custom and ready-made solutions. These mobile apps have the potential to make your business go global with correct research and development.
Enquire Now to Develop the App!!
Latest News
New customizable tabs put you back in control so that you can see what's new at a glance and decide which emails you want to read and when.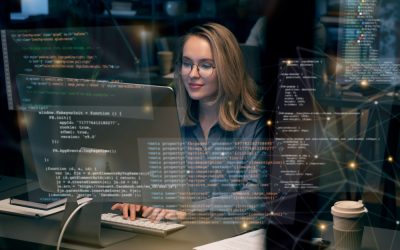 What is PHP (Hypertext Preprocessor) in Web Development PHP (Hypertext Preprocessor) is a widely used server-side scripting language that plays a pivotal role in web development. Originally created by Rasmus Lerdorf in 1994, PHP has evolved into one of the most...
Contact Us
Because we know that even the best technology is only as good as the people behind it. That's why we offer expert, 24/7 phone support, plus a lot more.
Address
Office 6, C-22, Noida sector 2, Pin Code: 201301