Uber for Alcohol delivery
Let's meet! We have a proven track record, years of experience, and certified experts in the app development space. Consistent output has made Appoks complete 700+ app development projects. We believe in ideating and designing a solution to develop a robust application to meet your industry needs.
Uber for Alcohol Delivery
Get your Uber For Alcohol Delivery ready with Appoks Infolabs. Willing to set up your own Uber for the Alcohol Delivery channel?
Looking for a perfect platform where you can start up your Alcohol delivery services?
If yes, stay connected with us till the end to get the absolute information. We are living in a modern era where the success of every business relies on technical advancements. Whether it is about food services or it is about education, whether it is about shops or it is about businesses, everything now is being run online, and that has made things much more convenient for the users. One doesn't need to move far away to get access to favorite things. Just a single click and the preferable product or the services will be delivered to your doorsteps.
Setting up such a wonderful channel was never so easy and convenient. It requires a lot of effort, hard work, dedication, and skills to get the best out of technology. Whenever we talk about setting up a business, it has become quite necessary these days to have online access as well. It is the perfect way to meet up with a larger amount of potential customers out there.
But how to make Uber for Alcohol delivery?
How to create a successful website for running a business successfully? If you are currently going through such confusing queries, be relaxed as Appoks Infolabs is there with the absolute solutions for you.
Being launched with a wide range of features, it is a wonderful platform whose integration into the marketplace has made things much more convenient for the users. Whether it is about shopping apps or pizza delivery apps every app can be created easily here without any issues. The guide is designed to provide you with absolute help for setting up Uber for alcohol delivery. 
If you are currently willing to create a perfect website for setting up Uber for alcohol delivery at this moment, stay connected with us to get the absolute information here.
Features of Uber for Alcohol Delivery
Uber for Alcohol Delivery app is a wonderful white label and customizable solution for all those who are currently willing to empower to launch a liquor delivery app. It is a wonderful platform that brings up a vast range of wonderful features to the different types of users such as service providers, users, and drivers
Build An App For uber for alcohol platform
We provide app development services for all the Apple devices such as iPad, watch, and apple tv. With all the iOS app development, hire android app developer
we provide exceptional technical support for your business's smooth workflow.
What are the cool features of Uber for Alcohol delivery?
User app features
Easy registration
Uber for alcohol delivery offers users the freedom of getting registered with the app using their mobile number quite conveniently. They can easily go for the verification of their identity and for enabling the same they are being provided by the OTP that is being sent on their registered mobile number.
Convenient payment
Uber for alcohol offers the user the freedom of opting for their convenient payment options. They can make their payments through cash or can also opt for online payments as per their preferences.
Track order status
The platform also offers users the freedom of tracking their order status along with the driver's location just in real-time.
Review features
Users are free to put their feedback or reviews on the application conveniently. It will not help the service providers and drivers to improve their services but is also quite helpful to the users as it helps in knowing in-depth about the service providers and drivers. 
Discount offers and coupons
Uber for alcohol delivery offers users the freedom of getting the delivery of their product at a discounted price. They can easily place their order through the app and can also use their provided promo code for enabling high-end offers.
Service provider app features
Service provider registration
Drivers can now easily get registered themselves on this wonderful platform and can upload all of their necessary documentation for verification without any hassle. 
Easy order tracking
It makes it easier for the drivers to manage the order by having a look into your past orders or upcoming orders conveniently.
Multiple accounts
Drivers here are free to attach multiple accounts to the app. But for ensuring smooth and hassle-free access they have to choose the primary account for receiving earnings successfully.
Authentication 
Authentication is managed by Firebase Authentication. Email, Phone (OTP SMS) Authentication are main methods. Apart from those, Social Auth using Facebook and Apple are also included.
Map Based Approach
Drag Map for selecting the Address or use the Autocomplete backed by Google APIs. Complete vehicle tracking on Map. Google APIs are futher used for calculating time and distances for estimates.
Navigation
Google Map based navigation is integrated to the system. Driver can directly forward the location coordinates to Google Navigation in one tap.
Benefits of Uber for Alcohol Delivery
Uber for alcohol delivery is a perfect platform to enable a successful alcohol delivery channel. The platform brings up a lot of benefits to the users such as:
It helps users in driving more transparency to the business.
The platform is quite helpful in getting the delivery of your preferable alcohol from your preferable stores conveniently.
One doesn't need to rush to the alcohol stores now to get their favorite alcohol.
The platform doesn't impose any direct or hidden delivery charges for delivering the alcohol at your doorsteps.
One doesn't need to create a separate registration process for the same. Users here can conveniently get registered to this account using their previous google or social media accounts.
Users are free to select the stores from which they are wishing to get their preferable delivery.
Users can now also select products from the alcohol products and can add and remove them directly through the app.
Users can now also make the payments as per their preferences without any hassle.
It offers users the freedom of tracing their delivery items without any hassle. Moreover, it also offers users an estimate of the delivery timing.
Users can now easily add their suggestions, feedback, and review about the services received.

Auto offline option
Uber for alcohol delivery features the auto offline option to the users that helps in providing absolute information about the users and also keeps on notifying the customers about their status efficiently.
The services providers here are free to switch between on/off mods as per the availability of the services they are providing on.

Easy payment support
Uber for alcohol delivery app provides absolute payment solutions to both customers and service providers.
The service providers are here free to enable their preferred payment option hassle-free. Also, it offers customers the freedom to pay for requested services conveniently through their preferable payment channel. 

Promotion support
The admins of the uber for alcohol delivery are free to opt for the payment support here. They can easily place the different advertisements on uber as an alcohol delivery platform for promoting their business expansion.
The platform serves as a bridge between the different liquor delivery stores and the admins and helps service providers to improve their business sales by providing different offers and discounts.

Verify service providers
The platform offers website owners the freedom of verifying service providers hassle-free. It includes different dedicated verification processes so that it could only add safe and secure, improved delivery services to the customers only. Before getting registered to this platform, service providers have to submit their documents first. The documents thus submitted are being double-checked by the admins and thereafter being approved accordingly.

Reach global Audience
The ever-expanding app development space is on the rise and it's never been easier to get your message to the audience you want to reach. Apps allow businesses to reach customers in a whole new way. No matter what apps your businesses use to share interesting news, stream videos, or take customers on a virtual tour, customers can get to know your company better than ever before. By Developing iPhone apps for your business you can reach audiences globally.

Secured transaction
The iOS iPhone provides a safe and secure way to do transactions. It's easy and convenient and you can use it anywhere you go. The iPhone uses advanced encryption modes in devices so that all your transactions are risk-free.
This is one of the best benefits of iPhone app development as Customers will easily purchase your products or services without any transaction risk. It will eradicate the issue of security and boost your profits.
How much does it cost to develop an alcohol delivery platform?
Guessing about the absolute cost of the development of an alcohol delivery platform is quite hard to make. It is a complex process that depends upon the different factors such as preferences, features included, tools introduced, and much more. Moreover, the labor cost of the app developers also put on a greater impact on the final cost of the product.
We make apps that works!
By creating a mobile apps, companies will be able to alleviate some of the stress that comes with running a business through a number of different functions.
Let's Develop an End-to-End on-demand solution for your business.
How Appoks Infolabs can help in developing an alcohol delivery service?
Appoks Infolabs is currently serving as one of the leading platforms for developing a vast range of applications effortlessly. It is a platform that delivers quality services without any hassle. Spooks Infolabs is a team of well-qualified and experienced professionals who work in a collaborative model to provide absolute products with minimum or no limitations. The team goes through the different preferences, expectations, and requirements of the users and then tries to include tools and features in it accordingly.
Uniqueness, perfection, and creativity are the very few terms that you will go to get at Appoks Infolabs. Each of the websites being created at Appoks Infolabs is unique, impressive, user friendly, dedicated and creative and that makes it easier for the users to expand their business effortlessly. Moreover, the developers here try to keep the user interface quite minimalistic so that everyone there could effectively use it without any issues.
Conclusion 
So, guys! Set up your Uber for Alcohol Delivery business right now just by taking the help of the professionals from Appoks Infolabs. Running up an alcohol delivery business has no more remained a headache now. Just a few things and you can rule the marketplace conveniently. Hard work, dedication, skills, and knowledge are the few things that you need to have to make the alcohol delivery world quite happening to you. Just create your own uber for alcohol delivery website with Appoks Infolabs now and take your business to the next level.
Does Uber also deliver alcohol?
Absolutely yes. Uber provides absolute delivery of the alcohol products at one's doorsteps.
What happens if the intended recipient is underage?
In case the person receiving the alcohol is under 21  years, it is highly recommended not to provide the alcohol delivery portion to him or her under any circumstances. The Uber drivers are free to inform the recipients about the local laws related to alcohol delivery.
Is there any limit on the delivery of the alcohol on a single order?
Absolutely yes. Uber for alcohol provides strict restrictions against the delivery of the alcohol in a single order just to ensure that all of the orders made are being made manageable weight for delivery.
What if the recipient is different from the person who has ordered the alcohol?
In case the recipient is different from the person who has placed the order, the delivery person can ask him/her for his/her government-issued ID to complete the delivery of the order. 
24/7 Award Winning Support
We at Appok Infolabs proud ourself as a known for top after sales support in mobile app development, Appok Infolabs hold long history of industry acknowledgment and a demonstrated history of giving a prevalent possession experience.
30 Day Money Back Guarantee
We want you to be satisfied, so all eligible mobile developent cost can be refunded within 30 days after deducting all taxes. If you are not satisfied with the product, then let us know within 30 calendar days of purchase, and we will give you refund.
Latest News
New customizable tabs put you back in control so that you can see what's new at a glance and decide which emails you want to read and when.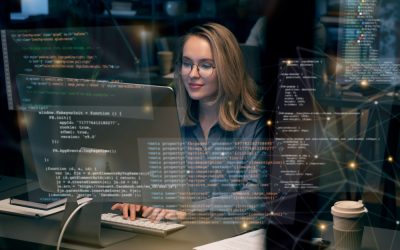 What is PHP (Hypertext Preprocessor) in Web Development PHP (Hypertext Preprocessor) is a widely used server-side scripting language that plays a pivotal role in web development. Originally created by Rasmus Lerdorf in 1994, PHP has evolved into one of the most...
Contact Us
Because we know that even the best technology is only as good as the people behind it. That's why we offer expert, 24/7 phone support, plus a lot more.
Address
Office 6, C-22, Noida sector 2, Pin Code: 201301