Appoks Food Delivery app development
Helping restaurants, Startups, and organizations to create the perfect On-demand mobile app for their businesses and experience growth. Best mobile app development company provided top-notch mobile app solutions for 700+ projects on iPhone, Android, and on-demand businesses.
We take pride in designing, developing, and launching the next-generation apps in the market.
About the Food Delivery app
Do you find food craving most of the time and don't get a suitable option to order the food? Are you searching for a food delivery app that is trustworthy? Do you need an app that has a listing of genuine restaurants that follows the proper hygiene protocols?
This time experience and provide the desired platform to users where they can book food from the app, and the restaurants will process the order, and the delivery provider will deliver to your doorsteps. Food Cravings are not a big deal! Customers can order easily through our on-demand food delivery app
The food delivery app provides the restaurants and all the food items in one app. Order Food with just a few clicks. The App is designed and developed to find the desired food within minutes and order the food with one click. The food delivery app enables food lovers to get their Favorite restaurant's foods in a short time. With its easy-to-understand interface, this mobile application is the perfect solution for restaurants, food lovers, and delivery providers.
Appoks is a one-stop-place for food delivery app Development
We develop dynamic and on-demand applications with a team of experts. Our food delivery app is the most widely used in the business and features a complete restaurant directory that offers the finest food in your favorite neighborhood. It's easier than ever to order food from your home, office, or on the go.
According to stats, the online food delivery segment is US$9,207m by 2020. It is predicted that it will reach a value of US$13,233m by 2024 at an annual growth rate of 9.5%.
A simple user interfaces with irreplaceable features for restaurants, customers, delivery providers, and Administrators. An Absolute solution to compete with Companies like Swiggy, Zomato, and UberEats. Be a leading Food Provider at the doorstep of Food lovers.
The App Works in a Combination of 3 Apps
User App

Restaurant App

Driver App

Admin App
These three apps are designed and developed in the food delivery Package for effortless and flexible app workflow. Our Output is pre-determined by our team of expert designers, developers, and product managers. We believe in helping businesses and customers to achieve great heights by developing food delivery app
Looking for an app development company to create your application idea? There are many different steps involved in the process of making a mobile application. It all starts with the initial idea for an application. The developer will listen to your idea and then ask you questions to refine the app to what you want. Then, the developer will come up with a design to make sure that the idea for the app is laid out. Then, the developer will create the app using a programming language.
Then, the developer will make sure that the design works with the programming. Then, the developer will upload the app to the Apple App Store where it will be available for download. Finally, the developer will release the app to the public for you to share with the world.
Develop An Unbreakable Chain of food delivery Company
We provide iOS development services for all the Apple devices such as iPad, watch, and apple tv. With all the iOS app development, hire android app developer
we provide exceptional technical support for your business's smooth workflow.
Discover the Ultimate Feature of food delivery app   
It is now possible to book Food online with the help of this advanced technology. With this cost-effective and time-saving app, Users can enjoy good food without even leaving their house. A secured and simple app to order food online  Here is the several features of the food delivery app.
Login
A login/registration feature is available to all users in the app. It provides users with a source that allows them to input their personal and identification details so as to verify their identity before using the services.
Dashboard
After authentication, the users will be redirected to the app dashboard. A Dashboard is a place where users can see lists of restaurants and food items available at the time.
List of Services
The restaurant can list the services determined by the Admin. The restaurants need to fill in all the details regarding the service they put forth. Users can browse all the food items and restaurants information in the Dashboard and proceed with ordering it.

Book or Schedule
Users can order food from the app. They can search for the restaurant from a list of nearby locations, and select which of their favorite foods they would like to order.
By entering the selected food items in the boxes provided, along with all necessary billing and postal details, users are able to place their orders quickly and efficiently. Users can also schedule the ordering of time on a given date and time.

In-App Payments
Users can make payments using multiple forms of payment that are integrated into the app. The in-app payment section is a secure source of receiving funds from customers.
Payments are easy to manage through your admin panel and are processed by the Admin Panel and transferred to restaurants and delivery providers' bank accounts with some percentage Charge attached for completed orders following tax regulations.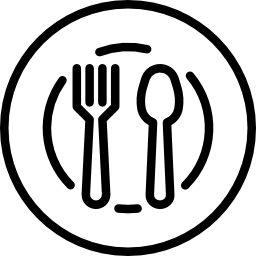 Notify the Restaurants
After an order has been placed, an admin sent the request to a restaurant in question with all relevant details. The restaurant will respond just as swiftly and all process the order.
After the order is made at the restaurant, the Admin sends a request to the nearest delivery agent for a quick response. The delivery agent receives the request and promptly moves forward with getting the order ready to be picked up by a representative.

Accept or Reject
A user's food completion request is either accepted or rejected by the restaurant or the delivery agent.
The restaurant and a delivery agent have the right to fulfill requests based on what they have at that time or if they're not able to due to lack of ingredients or situations beyond their control.
Live Tracking
Users can view their delivery provider's progress in real-time on the home screen of our application and can easily begin tracking proceedings with the 'Live Tracking' feature from the order confirmation screen. They will also be able to monitor the development process by viewing milestones that are being achieved one after another.

Email Notification
Because of Email Notification, an Admin is able to connect with all the individuals on their platform.
The Admin will then send out emails regarding orders, shipping, invoices, offers, referrals, payment, and withdrawals to users, Restaurants, and delivery providers through email.

Push Notification
With technological innovation and skyrocketing mobile phone use in today's world, it's vital that businesses are using innovative ways to make important information accessible through new technologies.
According to research in 2021, Push notification campaign opening rates increased by 50%, the click rate by 7 times, and retention rates by 93%. It is quite a brilliant number for businesses to understand the growth of industry via the application.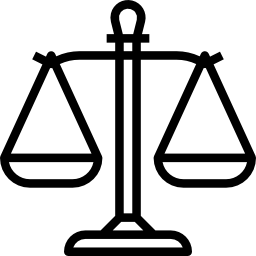 Dispute Management
The application regularly updates regarding the order milestone… where is the order?
How much time is Pending? If the order is processed and delivered without any delay the restaurant or delivery provider is free,
but if it's not completed then the dispute is filed against the restaurant or delivery agent in respect of the issue.
Customers can apply, receive, and remove the coupons on the purchase of food. From granting coupons businesses can attract more customers.

Ratings and Reviews
Users will rate the delivery agent's performance and the quality of the food served to users at home.
They need to make sure that they inform the admin if they experience any problems along with suggesting how they could improve upon the quality.
Dive into the revolutionary food delivery app Business with the help of Appoks Infolabs.
Lets make food delivery app together
By creating a food delivery app, companies will be able to alleviate some of the stress that comes with running a business through a number of different functions.
Let's Develop an End-to-End on-demand solution for your business.
What are the benefits of
food delivery app

development?

Benefits of IOS iPhone app development

food delivery app can help with things like increasing profits, acquiring more users, and providing an exceptional platform for restaurants and delivery providers. If you're considering making a food delivery app, it's crucial that you start by looking into what your competitors are already offering. That's where technology comes in!  You can provide a platform to restaurants to promote services on a food delivery app and then send push notifications to users that are close to the business' location.

By creating a food delivery app, companies will be able to alleviate some of the stress that comes with running a business through a number of different functions.

Many companies are building their mobile apps to grow their business and open up market access than ever before. Looking at the times, the digital age empowers users to quickly embrace new technologies as businesses discover them and seek new ways to offer their services. If you do not have a mobile app for your business, you should first know the benefits of having a mobile app. You are missing out on a great opportunity to attract potential buyers, no matter how far away they may be without a mobile app.

The importance of business mobile app development is evident today, as more and more users want to do things around. Businesses, on the other hand, change the way they operate. They understand the benefits of mobile business applications and provide an easy way for end-users to quickly access company information and at the same time stay connected to their favorite product and stay up to date.
 Cutting Edge Technology
We are the best app development companies offering dynamic services that include designing an on-demand custom mobile application, integration with back-end services, and cutting-edge technology. Our apps are developed and designed for millions of users out in the market.
Scalability
The food delivery industry is rising and businesses are entering into it. The scalability of the food delivery app is high as users orders food daily without any hesitation. The app is developed with the advancement of growth in the customer base of the company.
Cost and time effective 
We develop dynamic apps in a given time. Our delivery of projects is on-time with all the customization involved. The cost-effective solution for your enterprise with a positive and technological approach in the food industry.
User Experience
A smooth user experience is key to having great products. If a user has a horrible experience when using your product, then they will be less likely to come back and try it again. The secret is to provide as smooth of an experience as possible. Our designers are always up-to-date to provide simple and easy-to-use interfaces in on-demand solutions.
Secured Ecosystem
In the past, the lack of security in apps has allowed breaches of privacy to thousands of users. Our team develops an on-demand secured app with safety, simplicity, and convenience at the same time. Our apps are more difficult to crack and much more resistant to viruses and hacks. We develop a secured app that utilizes a different type of cryptography and uses a private key to encrypt and decrypt codes.
Experts Support
We provide expert support to our clients so that their business is always on trendline without any technical disturbances. Our support team makes sure that your apps are in their best working conditions.
A Membership Feature
Users can purchase a monthly membership of the food delivery app and get exciting and special offers related to Food items, products, and free delivery on the platform. The membership feature allows the businesses to earn the extra sum of revenues by providing quick and cost-effective service.
With Appok Infolabs you can hire our developers at very affordable cost like just 10$/hr, Not only this you will get a project manager and translator person free of cost, Here you can simply explain your project requirement on voice call in that we listen very carefully and develop a strategy according to your business requirement, We also learn from trending apps in markets and put our all efforts to make valuable products for you.
How much does it cost to develop a
food delivery app

?

The cost of having an app made for your business can vary depending on the features you'd like to have in it. There are many factors involved in the cost of making an on-demand app. Ongoing development services necessary, including infrastructure and back-end processes, in addition to design, development, and its new features, will vary depending on the purpose it is meant for.

While the team working on this food delivery app consists of a range of experts who have worked on food delivery app products and a range of professionals in place who have a broad understanding and insight into creating profitable, sustainable businesses using digital tools.

At Appoks Infolab you can hire our developers at a very affordable cost like just 10$/hr.We offer iPhone app development for a wide range of services to suit a diverse clientele. You will be assigned with a project manager and translator person without any language barrier. Our team helps to ensure that the result meets your business goals, no matter how big or small they are. With our project managers on hand to support you every step of the way, we take things from conception through development and implementation.

So, To know the exact cost of a food delivery app catering to your needs then you need to connect with us or schedule a discovery call for a better understanding of your requirements.
We make apps that works!
By creating a mobile apps, companies will be able to alleviate some of the stress that comes with running a business through a number of different functions.
Let's Develop an End-to-End on-demand solution for your business.
How Appok Infolabs help you to develop a
food delivery app

?

At Appoks Infolabs custom on-Demand solution is issued by experts with years of experience in building applications that are dynamic in nature. We listen to the clients and their requirements in the customization of apps and provide useful and trending alternatives for better outcomes.

We take pride in building the next-generation iOS iPhone app for your business. Our Team always adapts to the latest trends and analyzes competitive strategies to build more user-friendly and revenue-generating apps. 

A credible and competent IT partner an help you in pushing the market growth further through an android app while cutting the overhead of IT management tasks from your managerial team. Developing mobile apps might be overwhelming and tedious in most cases if it cannot be done in the right way.

But following proper steps and strategies can help you understand and develop one based on your business requirements. If you need mobile apps like Uber, you can visit us because we are industry experts and have years of experience in this field. Running your business smoothly and increasing sales require a mobile app for your business. Otherwise, a mobile app will help you withstand the competitive market in the future when the traditional system might not work.

Fulfilling the needs of Small businesses, enterprises, and startups for growth and top-level apps in the industry. Our developers can customize the app with proper research and knowledge implemented in the process.
24/7 Award Winning Support
We at Appok Infolabs proud ourself as a known for top after sales support in mobile app development, Appok Infolabs hold long history of industry acknowledgment and a demonstrated history of giving a prevalent possession experience.
30 Day Money Back Guarantee
We want you to be satisfied, so all eligible mobile developent cost can be refunded within 30 days after deducting all taxes. If you are not satisfied with the product, then let us know within 30 calendar days of purchase, and we will give you refund.
Appoks Blog
Get latest updates from our tech posts and see whats trending going on.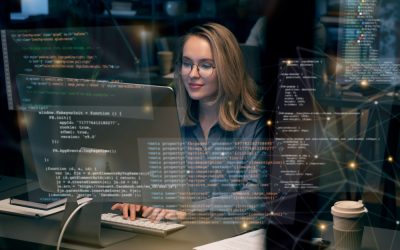 What is PHP (Hypertext Preprocessor) in Web Development PHP (Hypertext Preprocessor) is a widely used server-side scripting language that plays a pivotal role in web development. Originally created by Rasmus Lerdorf in 1994, PHP has evolved into one of the most...
Contact Us
Because we know that even the best technology is only as good as the people behind it. That's why we offer expert, 24/7 phone support, plus a lot more.
Address
Office 6, C-22, Noida sector 2, Pin Code: 201301