Emerging Uber for Grocery delivery app development
We are a group of geeks working towards providing the best solutions to our clients. We have an excellent team that helps to achieve any app development project on time with quality in mind. We believe in a good working relationship with our clients, which is why we provide expert support for businesses.
About Uber for Grocery Delivery App
The technology has eased things up for online grocery delivery, but the ones who will deliver the groceries make it easier and more efficient for everyone. Grocery delivery apps are at the top of the list when you are looking to find a reliable grocery delivery app. They are a go-to choice for the current scenario and anyone who needs a boost in their elderly parents or relative's lives.
Groceries are something most people need regularly so a great app to order them is a must. The App must have a wide selection of products, a short delivery time, and an easy payment system. In today's world, it seems that you can get anything delivered to your doorstep within a matter of minutes. One thing that's still missing to get your hands on is groceries. So why wait for someone else to grab this opportunity!
Develop The Uber For Grocery Delivery App Now  
Custom On-Demand Uber For Grocery Delivery App
At Appoks Infolabs we craft and build on-demand solutions for small businesses, enterprises, and startups. We as an app development company dynamically produce a product that is beneficial to users and a profit-generating machine to businesses.
Uber For Grocery Delivery App comes with all the security and customized options catering to business needs. These requirements of clients are taken into consideration and a brilliant output is delivered in the given timeline.
Appoks is a one-stop-shop for Uber For Grocery Delivery App Development
Grocery shopping can be hard and a time-consuming activity. Users need to take time from their ordinary schedule to go to the store by spending a lot of time deciding what to order.
It's understandable that many people want grocery shopping to be done at home only without any queue and problems.
To overcome this demand we have introduced the uber for grocery delivery app. The app makes it easy to order groceries from your phone. By entering your favorite grocery store, then you can add what you want to your cart. Once you're done, check out, select a date/time, and you're done. With these simple steps and genuine vendors registered, the quality and efficiency of groceries are top-class.
The App Works in a Combination of 3 Apps
User App

Admin App

Store Owner App

Delivery Provider App
These four combinations of the app work in accordance with the model of Uber For Grocery Delivery. Our Output has a simple mindset. At Appoks we keep things moving towards specific goals. Specifically, Our Output is defined as an Uber for grocery app that helps businesses drive revenues and customers can book groceries more effectively.
Demand For Grocery Delivery
According to research, in June 2020 online Grocery income hit a report of $7.2B. An expected rise of 55-60% is expected in the coming 2 years. All the groceries were ordered by the premium users and found to be a great potential for business to upsell their products and services.
Exclusive Features of Uber For Grocery Delivery App
Looking for a grocery delivery app to make the chore of going to the store and buying the groceries for your family, look no further. Our app is easy to use and the best grocery delivery app on the market. Our app is developed in a way that saves time and money on your weekly grocery loop. There are various features in our uber for grocery delivery app
Login
A login/registration feature is available to all users in the app. It allows users to input personal and identification details so as to verify their identity before using the services.
We provide iOS development services for all the Apple devices such as iPad, watch, and apple tv. With all the iOS app development, hire android app developer
we provide exceptional technical support for your business's smooth workflow.
Dashboard
After successful logging, users will be redirected to their personal dashboard. A Dashboard is a place where users can see lists of Grocery Vendors and grocery items available at their respective stores.
List of Services
Sellers provide the necessary details on the groceries they offer and as an admin, one can arrange the food vendors in any way they want. Customers can then navigate through a listing of all the products they want to buy and make their order directly in the application.
Book or Schedule
Users can order Groceries from the app. They can search for the grocery from a list of nearby locations, and select which of their desired items they would like to order. By entering the selected grocery items in the boxes provided, along with all necessary billing and postal details, users are able to place their orders quickly and efficiently. Users can also schedule the ordering of items on a given date and time.
In-App Payments
Users can make payments using multiple forms of payment into the app. The in-app payment section follows a secured ecosystem for all users. Payments are easy to manage through your admin panel and are reused by the Admin Panel and transferred to Vendors' and delivery providers' bank accounts with some Charge attached for completed orders with added tax.
Notify the Vendors
After an order has been placed, an admin despatched the request to a supplier in query with all applicable details. The supplier will reply simply and in all systems, the order is fulfilled.
Notify the Delivery Provider
The groceries are packed by the vendors and available for pickup. The vendors send the approval to the admin and are directed to the delivery agents for shipping the order. The delivery provider receives the messages and proceeds towards the vendor's location.
Accept or Reject
The vendor or delivery agent has the right to accept or reject the order initiated by the user. Due to a lack of groceries or delivery agents' location limits, they can't process the order given by the user.
Live Tracking or geolocation
Users can view the order progress of their order from the order history only. Does the user get to know where the order is located? How much time it will take? And the location of the delivery agents in the last stage of the milestone.
Email Notification
The admin regularly sends emails to users, vendors, and delivery providers regarding the orders, invoices, payments, withdrawals, offers, and much more. In new research done by professionals on customers interaction, it was observed that the individual goes through 5.6 hours reading emails during the week and days. Because of Email Notification, an Admin is willingly and comfortably connected with all the individuals on their platform.
Push Notification
With technological innovation and skyrocketing mobile phone use in today's world, it's vital that businesses are using innovative ways to make important information accessible through new technologies. according to research in 2021, Push notification campaign opening rates increased by 50%, the click rate by 7 times, and retention rates by 93%. It is quite a brilliant number for businesses to understand the growth of industry via the application.
Coupon Section
Users can access the coupon feature by applying it to their orders. The admin provides special benefits through coupons and discounts in a given time period. As per the recent study ", 68% of consumers believe that digital coupons generate loyalty". By granting coupons and discounts businesses can attract more customers and create a healthy customer-centric brand.
Dispute Management
The System processes the orders in a given time frame and all the intermediaries come into the picture. This Activity is inter-connected and any delay or issues in between can cause a loss to the organizations. Dispute management is one of the essential parts of a smooth workflow. If the order is processed by the vendor and the delivery provider is unable to dispatch the order then a dispute has been filed for an agent in breaking the work chain.
Ratings and Reviews
Users have to rate the delivery service and the quality of the grocery delivered. The ratings and reviews of users help the admin in setting the business advances and monitor the poor quality of service providers.
A Membership Feature
Users can purchase a membership of Uber for the grocery delivery app and get exciting and special offers related to Groceries, Food items, and products available on the platform. The membership feature allows the businesses to earn the extra sum of revenues by providing quick and cost-effective service.
What are the benefits of developing a uber for grocery delivery app?
Uber for grocery delivery is the one-shot solution to all your business needs. Here users, delivery providers, Grocery stores collaboratively work in a peaceful environment. The App benefits the users with all the features applied to it and also adds a revenue model to the Businesses.
For businesses wanting to move with the times and keep in touch with the digital revolution, it's incredible how helpful iPhone app development can be. iPhone app development not only brings in new business but also helps with the customer satisfaction of an already existing business.
We provide an end number of benefits by developing, designing, and operating the app on large scale for the businesses.
Many companies are building their mobile apps to grow their business and open up market access than ever before. Looking at the times, the digital age empowers users to quickly embrace new technologies as businesses discover them and seek new ways to offer their services. If you do not have a mobile app for your business, you should first know the benefits of having a mobile app. You are missing out on a great opportunity to attract potential buyers, no matter how far away they may be without a mobile app.
The importance of business mobile app development is evident today, as more and more users want to do things around. Businesses, on the other hand, change the way they operate. They understand the benefits of mobile business applications and provide an easy way for end-users to quickly access company information and at the same time stay connected to their favorite product and stay up to date.
Some of the benefits of developing an Uber for grocery delivery app are as follows:

Swift Functions
Our Uber for grocery delivery app comes with fast and quick functions of the app. Our developers optimize the codes manually and bring forward a rapid output for customers and businesses

Scalable solution
We believe in providing a scalable solution to businesses. Our apps are developed on a dynamic and user-friendly ecosystem. Creating possible outcomes with the help of technology and giving excellent support for scaling in the future.

User-Friendly Interface
The App is designed and developed with expert designers that keep the UI / UX on top of the list. Our designers believe in simplicity and easy-to-use interfaces that customers can get what they want in a short span of time.

Cost-Effective
The App is developed in a way that businesses are benefited from our services without any hesitance related to finance. Our on-demand solutions are cost-effective and ready to use by all enterprises. We at appoks Infolabs making apps which is highly cost effective that fit in your pocket, Lets contact to our support and get latest quote with high discounts.

Security Standards
Security is an essential element in the app development space. we are an ISO certified company making app with all the information about the user is stored on a server. We as an app development comply with advanced security protocols in developing the projects so that viruses and theft can't be found in our surroundings.

After-Sale Service
We believe that technical aspects always need support and maintenance after the deployment on the app store. At Appoks we provide exceptional expert support so that your business runs without any technical glitches.
How the Uber For Grocery Delivery App Works?
The Uber for grocery delivery app works in a step-by-step procedure. This helps in a smooth customer experience.
The steps are as follows:-
Login or signup
Search for the grocery Store or required item.
Add the product to the cart
Proceed with the in-app payment and complete the transaction.
The notification will be received by the grocery shop.
Order processed and handover to the delivery agent.
The arrival of groceries at your place within minutes
The last step of the workflow is ratings and reviews of the service given by the stores and delivery agents.
A Premium Solution For your Business
Uber For Grocery Delivery App is Provided with a White label solution. You can use it in the name of your brand with our permission and granting of the script. The script is available to use freely after the solution is transferred to the concerned party. The solution is cost-effective and supports multi-currency options. An absolute aid to your startup or small business.
Want a Ready-made Solution in one go?
How much does it cost to develop uber for grocery app?
The cost of developing a Uber For Grocery Delivery app depends on the various factors that include features, functionalities, urgency, and many other factors. The cost of having an app made for your business can vary depending on the features you'd like to have in it.
At Appoks Infolab you can hire our developers at a very affordable cost like just 10$/hr.We offer iPhone app development for a wide range of services to suit a diverse clientele. You will be assigned with a project manager and translator person without any language barrier. Our team helps to ensure that the result meets your business goals, no matter how big or small they are. With our project managers on hand to support you every step of the way, we take things from conception through development and implementation.
With Appok Infolabs you can hire our developers at very affordable cost like just 10$/hr, Not only this you will get a project manager and translator person free of cost, Here you can simply explain your project requirement on voice call in that we listen very carefully and develop a strategy according to your business requirement, We also learn from trending apps in markets and put our all efforts to make valuable products for you.
If you're looking for a basic prototype that you can use to test the market and communicate your idea will cost differently in comparison to a Full-stack app. To know the exact cost of uber for Grocery Delivery you have to contact us or initiate the discovery calls for providing the exact quotation as per business needs.
How Appoks Infolabs helps to develop the Uber For Grocery Delivery Mobile App?
We as an app development company use an agile development process to ensure the apps are delivered on time with an excellent user experience. our team of versatile mobile app developers can make your ideas a reality. We have designed and developed several apps for clients across the world. We have a team of experts in app development to develop apps that can provide solutions to your business requirements.
Appoks Infolabs is a leading provider of mobile app development services. We have expertise in iOS, Android, Windows, and clone app development. Our efficient and cost-effective app development services save your cost and time. We focus on developing your app to the precise requirements and specifications.
A credible and competent IT partner an help you in pushing the market growth further through an android app while cutting the overhead of IT management tasks from your managerial team. Developing mobile apps might be overwhelming and tedious in most cases if it cannot be done in the right way.
But following proper steps and strategies can help you understand and develop one based on your business requirements. If you need mobile apps like Uber, you can visit us because we are industry experts and have years of experience in this field. Running your business smoothly and increasing sales require a mobile app for your business. Otherwise, a mobile app will help you withstand the competitive market in the future when the traditional system might not work.
24/7 Award Winning Support
We at Appok Infolabs proud ourself as a known for top after sales support in mobile app development, Appok Infolabs hold long history of industry acknowledgment and a demonstrated history of giving a prevalent possession experience.
30 Day Money Back Guarantee
We want you to be satisfied, so all eligible mobile developent cost can be refunded within 30 days after deducting all taxes. If you are not satisfied with the product, then let us know within 30 calendar days of purchase, and we will give you refund.
Latest News
New customizable tabs put you back in control so that you can see what's new at a glance and decide which emails you want to read and when.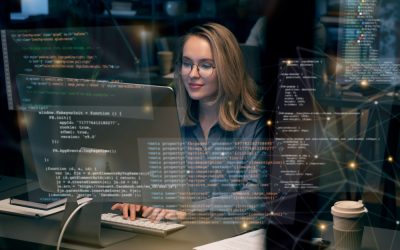 What is PHP (Hypertext Preprocessor) in Web Development PHP (Hypertext Preprocessor) is a widely used server-side scripting language that plays a pivotal role in web development. Originally created by Rasmus Lerdorf in 1994, PHP has evolved into one of the most...
Contact Us
Because we know that even the best technology is only as good as the people behind it. That's why we offer expert, 24/7 phone support, plus a lot more.
Address
Office 6, C-22, Noida sector 2, Pin Code: 201301