Towtruck Booking app
Let's meet tow truck app! We have a proven track record, years of experience, and certified experts in the app development space. Willing to build up a perfect uber tow truck app? If yes, we are here with the absolute solution for you.
Towtruck Booking app
Are you eager to get a quality application that can solve different queries of yours perfectly?
If yes, we are here with the absolute solution for you.
 To making your own Towtruck booking app It is highly recommended to be developed by experianced and proffessional company who understand your business need in online business today. The online presence of any business increases the overall visibility and hence makes it easier for the entrepreneurs to reach out to a wider range of audiences out there. An online best app for tow truck drivers business is not only quite easier to handle and manage but is also quite affordable to go on. The presence of online businesses has eased up the availability of resources both for entrepreneurs and customers. 
If you are already running a towtruck booking app are looking forward to upgrading it more, having a perfect towtruck booking app will help you in easing up the things conveniently. But how to develop an app perfectly without underestimating the major features?
It is one of the most asked queries out there? If you are currently facing the same situation at this moment. Just get relaxed as we are here with absolute assistance for you. Appoks Infolabs is one of the finest platforms available in the marketplace where you can easily develop different applications quite conveniently. The platform offers great ease of accessibility to the users and hence makes the application development part quite easier and fun.
Features of Towtruck Booking App
The TowTruck booking app is a feature-loaded application that brings up a lot of possibilities for the users. It is a platform that has made the access over the towtrucks quite convenient. If you are eager to know the wonderful features involved, here are the leading ones for you.
Live geo-tracking
Having an application like towtruck booking makes it easier to check out the exact location of the nearest towtrucks available in real-time. It is the platform that makes it convenient for the users to know the estimated time of arrival for tow truck assistance.
Easy interaction with the service provider
Once you have booked your services with the towtruck booking app, you will be free to talk or make chats with the driver of the towtruck. This conversation is usually a part of services where you can get different details like his/her time of arrival or the replacements that would take place over there if required.
Reviews on work history
It is a full-fledged platform that includes ratings and reviews for the driver. These reviews are usually being given by the previous customers as per the services they received. These reviews are usually being made as per performance parameters and help in adding more credibility to the driver's career.
Main Screen
The towtruck booking app is featured with the main screen that makes it easier for the users to select their favorable vehicles as per their availability.
Scheduling service
The involvement of the Scheduling service makes it easier for the users to schedule the tow truck services for a set period. The section includes absolute details like pricing and payment.
Requesting service
Tow Truck booking apps are usually featured with a Request Now button that makes it easier for the users to enable service requests instantly whenever and wherever required.
Service provider profile
This section of the application includes full information and a description of the tow truck service provider such as his/her name, address, contact number, and much more.
Fare Details
The availability of these features makes it convenient for the users to check out the exact fare rates of the services given as per kilometers.
Wallet Service
The Towtruck booking application is featured with the payment gateway option so that they could pay for the services they have requested effortlessly. This app is usually featured with multiple payment gateways options so that users could pay with credit cards, debit cards, or other e-wallet gateway options conveniently. The application is designed in such a way that it can calculate the estimated fare just by going through the different factors such as distance traveled and charges imposed by service providers.
Location
The presence of these features makes the users convenient to available the tow truck services at their preferable location conveniently.
Discount coupons
The tow truck booking app usually features different discount offers and coupons for different services. The users of this app can refer to it for their friends and family members and can get leverage on specific tow truck services. 
Invoice
Invoice features are present in the tow truck booking app to provide absolute details such as service delivery, booking ID, total fare, date and time and tax, etc. to the users.
Edit or cancel the option
The availability of this feature in the tow truck booking app makes it easier for the users either to cancel the service requested or change their location address as preferred.
Notifications
The Towtruck booking app is also featured in the Notifications segment which is quite helpful for both customers and service providers. Once opted for the feature, they can receive the different notifications and that further makes the interaction part much more convenient.
What are the benefits of Towtruck booking  app development?
Points belows mentioned in terms of benifits of development.
The Towtruck booking application is a platform that offers users accessibility over unlimited and seamless access over tow trucks. It is a feature-loaded application that serves a vast range of benefits to the users such as:

High-end user experience
The application has a lot of features such as payment integration, ratings and reviews, in-app calls, real-time tracking, and much more, and that further helps in improving the overall user experience conveniently. you can simply explain your project requirement on voice call in that we listen very carefully and develop a strategy according to your business requirement.

Convenient usage
The platform offers immediate and quick assistance over the tow truck services without any issues. The best thing about this application is that it offers accessibility to the services as per your preferred location. Whether you are there on the expressway or are currently running out of fuel, you can easily opt for the tow truck booking app without any issues.

Safe and secure platform
It is a safe and secure application to use on. The application features an in-build payment gateway feature that makes it easier for the users to secure and protect their confidential user information without any issues. Users can now quickly and efficiently make payments without worrying about the security of their accounts.

Multiple channel payment option
The platform offers users the freedom of making payments through different channels. It is a wonderful platform where you can payout for the services you acquired through credit card, debit card, or other online services.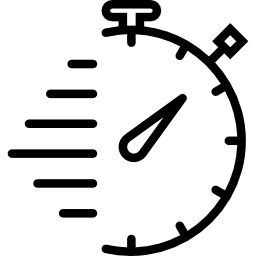 Quick and easy assistance
The application ensures quick assistance to the users without any failure. It hardly takes about 15-20 minutes for the services to reach your doorsteps. We always state that The user interface of your business app decides whether a business app will generate revenue or not.

Affordable pricing
Booking for tow truck services using this app falls much cheaper than that of other options. The best thing about this application is that you can even get the price estimation before booking the services and that makes it convenient for the users to get an idea about the fair in advance.
How much does it cost to build Towtruck app?
The Tow Truck booking app is usually a fully functional application that offers users the freedom of opting for the tow truck services as per their preferable location. It is a platform that has made access over the tow truck convenient. If you are willing to develop an absolute tow truck booking app, you must be aware of the different factors associated and the major one is pricing for sure. 
The actual pricing of the tow truck booking app depends upon the involvement of features and tools they are having. Moreover, the labor charges usually being imposed by the different service providers are also quite different from each other. 
Many factors contribute to the cost of creating an app. Some of these include UI design, features and functionality, specific audience demographic, and Overall app Structure. The whole team will be in the development process of the iPhone app, as android and iOS developers will need to rely on other experts to complete this project because no single individual has all the tools required to carry out this extensive process so versatilely.
At Appoks Infolab you can hire our developers at a very affordable cost like just 10$/hr.We offer app development for a wide range of services to suit a diverse clientele. You will be assigned with a project manager and translator person without any language barrier. Our team helps to ensure that the result meets your business goals, no matter how big or small they are. With our project managers on hand to support you every step of the way, we take things from conception through development and implementation.
We make apps that works!
By creating a mobile apps, companies will be able to alleviate some of the stress that comes with running a business through a number of different functions.
Let's Develop an End-to-End on-demand solution for your business.
How Appoks Infolabs can help you in Towtruck booking app development?
Appoks Infolabs is a leading website development platform that offers users the freedom of developing customized applications at convenient pricing. It is a wonderful platform that does come up with huge reliability, credibility, and trustworthiness among a huge range of populations out there. It is one of the leading platforms available in the marketplace that can assist the emerging developers by providing them easy to access website or application development platforms. The applications being developed by Appoks Infolabs are usually compatible with both Android and iOS devices. So, if you are eager to expand your business further, opting for the application development service here with Appoks Infolabs will make things quite convenient.
But following proper steps and strategies can help you understand and develop one based on your business requirements. If you need mobile apps like Uber, you can visit us because we are industry experts and have years of experience in this field. Running your business smoothly and increasing sales require a mobile app for your business. Otherwise, a mobile app will help you withstand the competitive market in the future when the traditional system might not work.
Conclusion
So, guys! Expand your tow truck services business effortlessly just by creating your tow truck booking apps with Appoks Infolabs now. It is a wonderful platform that makes it easier for you to customize your preferable applications without any failure. You just have to provide details related to the features you are willing to have in your tow truck booking app and get the best, unique and perfect one there in real-time.
How much time will it take?
It depend on various features and functionality you want to add but we can tell you an approx timeline on our first interest on chat or email.
How can i get commission from this platform.
When users book any service and the service provider delivers their service then this platform owner will get their commission whatever rate they set on Admin panel.
Is there any monthly fees which i need to pay?
No absolutely you do not need to pay anything after paying one-time fees to opt for this software except for the maintenance fees which will be like 10$/hr. There is no commitment fees in this . you are free to get maintenance service from our support team and its depend on you how much time you want to buy.
It will be my own software no claim after development?
Yes after the delivery of the project you can take it from us and we will have no objection if you use this for your own purpose. Still the copyright we hold for your safety purpose maintains or upgrades software time to time.
24/7 Award Winning Support
We at Appok Infolabs proud ourself as a known for top after sales support in mobile app development, Appok Infolabs hold long history of industry acknowledgment and a demonstrated history of giving a prevalent possession experience.
30 Day Money Back Guarantee
We want you to be satisfied, so all eligible mobile developent cost can be refunded within 30 days after deducting all taxes. If you are not satisfied with the product, then let us know within 30 calendar days of purchase, and we will give you refund.
Latest News
New customizable tabs put you back in control so that you can see what's new at a glance and decide which emails you want to read and when.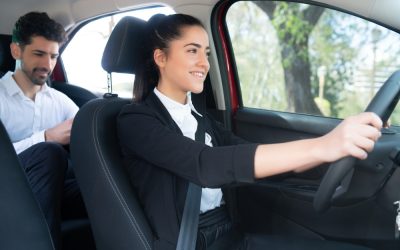 Developing a Taxi App: Introduction So, you know how sometimes getting a taxi can be a bit of a hassle? Well, that's where these taxi apps come in. They've basically transformed the whole experience of catching a ride. With these apps, you can just tap your phone a...
Contact Us
Because we know that even the best technology is only as good as the people behind it. That's why we offer expert, 24/7 phone support, plus a lot more.
Address
Office 6, C-22, Noida sector 2, Pin Code: 201301