Remarkable Taxi Booking App Development
Development company with a strong record of building and maintaining apps dynamically. With a skilled team of app developers and proven experience of working with 700+ clients. We guaranteed you a solution to develop a useful, functional, and beautiful app. An app for a 360° customer base.
What's a taxi booking app…. and how it will help you?
About Taxi Booking App
Taxi is the great option for getting from a location to an expected destination, but if you're trying to catch a ride during peak hours it can be a pain to wait for a cab to get to you. This is where a taxi booking app comes in handy. It will allow users to book a taxi and get a ride to their destination before they even have time to wait. Taking a cab is one of the most common transportation methods, especially in metro cities.
But recently it has become a lot more convenient through Taxi booking app. With the Taxi Booking App, it's very easy! All you have to do is open the app and book a taxi quickly and easily. Simply put your pickup and dropoff location in the app and you'll be connected to a taxi driver who takes you where you want in the city. It saves time and money for the customers.
Why you should makes your own taxi booking app?
Its a wise decision to build your own taxi booking business by develop mobile app from us, we not only makes your own mobile app but also making complete business of taxi booking for you here we guide you how you can setup your taxi business and provide guide how to setup your own business using this app and you can generate income with minimum investment.
How Appoks will help you?
As we already helped several small scale business in United states and australia canada but not restrected to these countries, we are invinting you to join us and makes your own taxi booking profitable business with help of our expert team who had more than 15 years of experiances, Our team is aware about changing market trends and know about customer accusition.
We remind yourself that the goal of a business is to solve a problem of your customer.  With the help of our technical team we closely guide you about this business which makes you unique in the market and it will help you to make your own brand identity.
What researchers says?
The Taxi Industry is booming with the rate of 8.95 % valuation at USD 159. 6 Billion in 2020 and is expected to reach 327. 54 billion by 2026. The cab booking app is a blessing for solo travelers, nightbirds, and family Transit by scheduling a Cab in seconds.
Appoks is a one-stop-service provider for your own taxi booking app development
Developing the Customized on-demand taxi booking mobile app design according to your business needs. We are helping businesses to succeed in technical aspects by ensuring that this business app launched in bahalf on you will be in high quality and possible.
We have numerous positive reviews and examples of excellent apps developed for different enterprises on a consistent basis.We had made life a lot more convenient for people who need transportation to and from work, social events, or just places around town. This app also allows users to track their Taxis as it makes their way towards the pickup location.
We develop apps that help businesses expand, interact, connect with customers, and build a loyal customer base. Our ios apps are developed by experts who are experienced in Prototyping, Designing iPhone UI/UX, Writing iOS code, Testing iOS application, iPhone apps product managing, Launch your taxi apps on the playstore and app stores behalf on you.
Our taxi booking app features list
Contact us
Initiate huge Revenues by developing Taxi Booking App from us.
Our Taxi booking apps capture the big market with a wide spread of services in more than 1000 cities across the Nation. We develop a new-age taxi booking app that made it possible to generate profits by facilitating taxi booking services to your potiential users.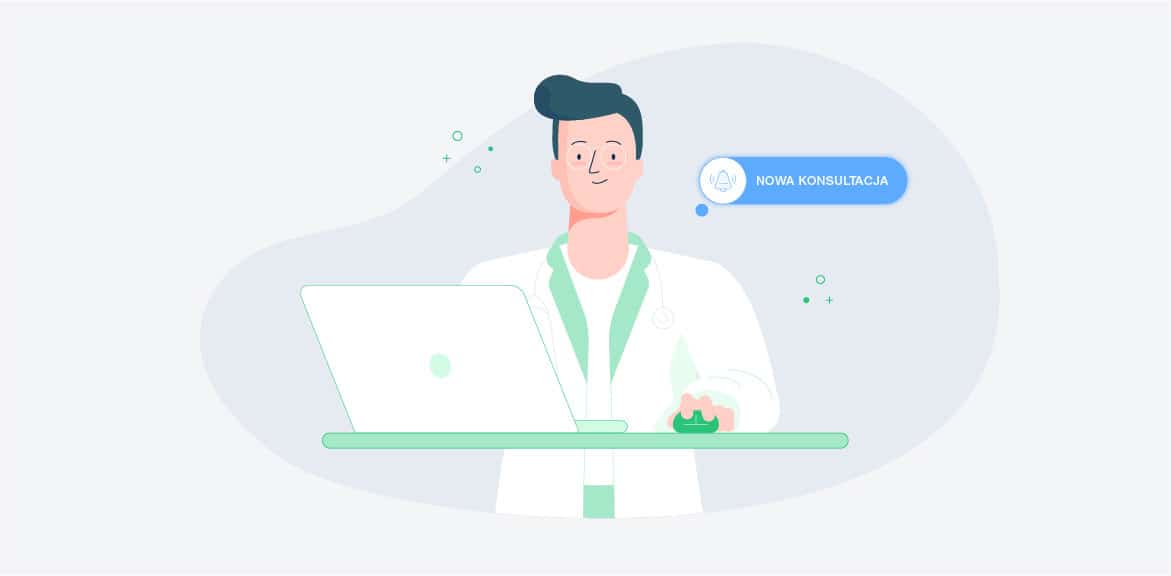 Top features for you Taxi booking app
With the help of our top features, we are standing out of the crowd and we are very capable to boost your business to generate revenue from this app. We had raking experts and a dedicated market research team that help you rank on Google's app stores. It can stand you out by getting more app downloads and increasing revenue constantly by customers base.
App Features
Login
The app has a signup or login feature for user identification and verification. The form requires the users to fill in their details which are related to identity and verification/validation.
Booking feature
Book or Schedule
Users can hail a ride from the app using the location services at hand. Users can book their rides in a sedan, SUV, hatchback, and much more. They can also schedule the ride for later requirements.
Live Tracking feature
Users can track their driver in real-time through a feature initiated by the app, which namely allows them access to the status of their completed booking. Users can keep track of the milestones they hit and their current location in the meantime.
Ratings and Reviews
Opportunities to rate the service provided by the Driver and opportunity to define the experience with the professionals. A customer will provide feedback on each ride and the Admin has tools to make improvements if necessary.
Driver app Features
Finding the Taxi Driver
After a user confirms their ride request, the admin sends a notification to a nearby driver to give them all the details so they can get there asap. The nearest driver receives the message and gets all the data they need to get to you within an efficient amount of time.
Dashboard
After logging in, users are directed to their dashboard, where they can access real-time information and all of their relevant taxi services and service providers.
Dispute Management
Dispatchers are responsible for keeping track of what percentage of each stage of the trip has elapsed relative to one another as well as how long it will be before either a driver or passenger enters any new "milestones." If the ride is completed without any issues then the driver is free to find another client, but if it's not processed in a planned way then the dispute is filed against the driver.
What are the benefits of taxi booking app development?
How our app can increase your profits ?
It's a wise decision to make a platform that can generate revenue more than other platforms like e-commerce platforms, product manufacturing, and consultancy business. The revenue generated from this business is shared between the app service provider and the taxi driver who uses the services of this platform.  The models for generating revenue in this business are different, and there are various decisions about how much investment should be made when setting up the business.
Fixed cost revenue model
Under this model, individuals using this app can book a taxi for themselves or a group of people. If a single person wants to book a vehicle, the commission is fixed as 20% instead of 10%, but if there are five or more people in the booking party, the commission is reduced from 30% to 25%. We can also say that the more people in your booking party, the less you pay commission under this revenue model.
Revenue from services
In the case of revenue generated from services, taxi service providers use such apps to book a cab for a customer. This service is more suitable for business people. If you are a taxi company or car rental company, the platform provides booking services to your customers. The conditions remain almost similar when compared to individual bookings, but when it comes to the commission share, the fixed rates are increased up to 25% in this case.
Revenue from corporate booking
It is a crucial revenue model for the taxi business, but it's facing stiff competition from other ventures at present. Under this service, the company's clients are provided dedicated vehicles with professional drivers for traveling to airports or railway stations. The rides can be booked in advance through these apps also. A fixed percentage of around 25% of the total fare is charged as commission.
Commission from credit card payments
Most people these days use credit or debit cards for making payments, and this service provides them with the facility to pay for their rides through these means. The service provider gets a fixed amount of commission for each payment made by the user. However, the percentage is less than other models, and it varies from 15% to 20%.
Pay Per Hour Model
The pay-per-hour model comes with a restriction on the number of hours that can be rented out, and it works well for people who need cars for individual trips only. In this case, you won't have to pay more than 20% of the total fare as commission.
How much does it cost to build a taxi booking app?
A taxi booking app is a revolutionary approach to providing customers with a different set of conveniences in the form of an app. The taxi Booking app is changing the way of the Taxi industry with several advancements and features.
The cost of developing a Taxi Booking app depends on the various factors that include features, functionalities, urgency, and many other factors. The cost of having an app made for your business can vary depending on the features you'd like to have in it. If you're looking for a basic prototype that you can use to test the market and communicate your idea will cost differently in comparison to a Full-stack app. To know the exact cost of the Taxi Booking app catering to your needs.
Many factors contribute to the cost of creating an app. Some of these include UI design, features and functionality, specific audience demographic, and Overall app Structure. The whole team will be in the development process of the taxi booking app, 
We need to allocate dedicated resources at right time.
At Appoks Infolab you can hire our developers at a very affordable cost like just 10$/hr.We offer iPhone app development for a wide range of services to suit a diverse clientele. You will be assigned with a project manager and translator person without any language barrier. Our team helps to ensure that the result meets your business goals, no matter how big or small they are. With our project managers on hand to support you every step of the way, we take things from conception through development and implementation.
With Appok Infolabs you can hire our developers at very affordable cost like just 10$/hr, Not only this you will get a project manager and translator person free of cost,
Here you can simply explain your project requirement on voice call in that we listen very carefully and develop a strategy according to your business requirement, We also learn from trending apps in markets and put our all efforts to make valuable mobile app software for you.
We make apps that works!
By creating a mobile apps, companies will be able to alleviate some of the stress that comes with running a business through a number of different functions.
Let's Develop an End-to-End on-demand solution for your business.
How Appok Infolabs can help you in taxi booking app development?
The best apps are made for you at appoks. We help in the development of your app by bringing the expertise of 12 years into it. The development of an app is a lengthy process that involves brainstorming, wireframing, and many more other processes, but with appoks Infolabs Taxi Booking App is no more a difficult task.
We are an app development service provider with a vision of making the app development process simpler, faster, and affordable. We bring professionals to the table with support and maintenance, customization, Integration, and deployment of the desired app.
We take pride in building the next-generation android and iPhone mobile apps for your business. Our Team always adapts to the latest trends and analyzes competitive strategies to build more user-friendly and revenue-generating apps.
A credible and competent IT partner can help you in pushing the market growth further through an android app while cutting the overhead of IT management tasks from your managerial team. Developing mobile apps might be overwhelming and tedious in most cases if it cannot be done in the right way.
If you need mobile apps like Uber, you can visit us because we are industry experts and have years of experience in this field. Running your business smoothly and increasing sales require a mobile app for your business. Otherwise, a mobile app will help you withstand the competitive market in the future when the traditional system might not work.
24/7 Award Winning Support
We at Appok Infolabs proud ourself as a known for top after sales support in mobile app development, Appok Infolabs hold long history of industry acknowledgment and a demonstrated history of giving a prevalent possession experience.
30 Day Money Back Guarantee
We want you to be satisfied, so all eligible mobile developent cost can be refunded within 30 days after deducting all taxes. If you are not satisfied with the product, then let us know within 30 calendar days of purchase, and we will give you refund.
Latest News
New customizable tabs put you back in control so that you can see what's new at a glance and decide which emails you want to read and when.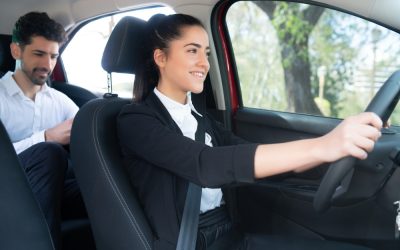 Developing a Taxi App: Introduction So, you know how sometimes getting a taxi can be a bit of a hassle? Well, that's where these taxi apps come in. They've basically transformed the whole experience of catching a ride. With these apps, you can just tap your phone a...
Contact Us
Because we know that even the best technology is only as good as the people behind it. That's why we offer expert, 24/7 phone support, plus a lot more.
Address
Office 6, C-22, Noida sector 2, Pin Code: 201301